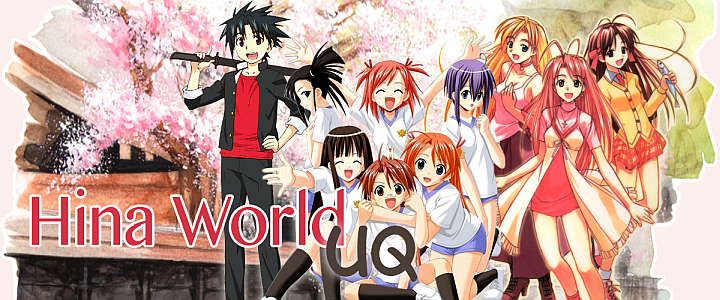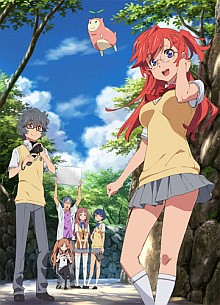 25 January 2012
It was back 10th January 2002, ten years ago, when Bandai Visual on TV WOWOW aired the first episode
of a short anime serie entitled Onegai Teacher
. It was a sentimental school comedy backgrounded by some element of Science Fiction. The main characters Kei and Mizuho entertained the audience with the love story between a young boy suffering from the mysterious disease called "teitai" and the girl from another planet. Then a year passed
and Bandai produced a sequel, Onegai Twins
, where a boy named Maiku meets two girls in front of his house with a picture in her hands. They are Miina and Karen, both convinced of being sisters separated at birth who want to reunite with her brother. In this new comedy we will see the two girls both fall in love with Maiku until find out who is the sister of the two and who will be the girlfriend of that lucky young boy.
In Twins we see reappearing in some scenes the characters of Teacher and a final OVA will link the two series.
The success of the second was so full that all people wondered if there would be another sequel
. That ended in Onegai Friends, a CD drama centering on a love story between two girls which never saw the animated transposition.
After 10 years of long silence and a stop from Bandai in merchandise on both Onegai Series,
the J.C. Staff at last put together chara designers and authors of the two successful series to create a new story
. On 7th January 2012 TV Aichi and KDS broadcasted Ano Natsu de Matteru (literally "
Waiting that summer"
) which brings us back to the magical world abandoned a decade earlier.
The story this time centers on Kai and Ichiko, an alien from the planet Plei performing an emergency landing overwhelming the poor guy, passionate about film, that was testing his new camera. After saving his life they meets by chance the next day at school and from that moment their lives are inextricably intertwined, creating a love triangle with Kanna, the childhood friend of the boy.
For
those who have already seen the successful series of Onegai and has appreciated for its features they must follow entirely this title
that brings the strengths of previous episodes.
An engaging and emotionally compelling story with characters based on classic stereotypes that do not fail to make a melancoly leap into the past
. The achievements of chara design and backdrops are great, well made and shoot well from Onegai series.
Unfortunately we not see any of old characters
, maybe for copyrights reasons, which would be curious to see them ten years older, but this does not diminish the value of history, which in effect is a real spin-off rather than a sequel to the old merchandise.
We must cheer to the Studio J.C. Staff for having the courage to propose again after so long a history and a subject
, perhaps trivial, but
always appreciated
by those who love romantic comedies.
You can also retrieve the
italian fansubs
of the series made by me on the site of
Neo-Tokyo Anime
. It was the series of Onegai Twins to be the first made by the group in June 2003 and after nine years I have decided not to miss in order to make a small amarcord.
So give a try and have fun with the new Onegai!
You may be interested in...