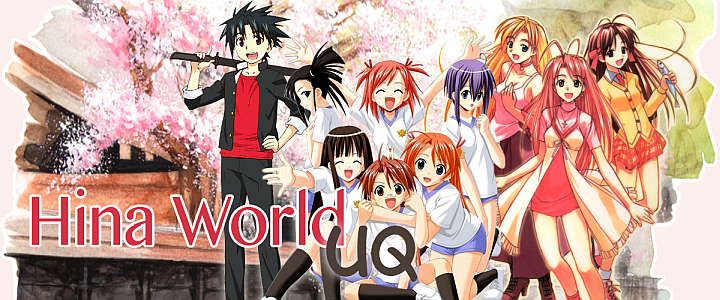 10 February 2010
The new OAD of Negima series comes after the poor Ala Alba trilogy, it will be better?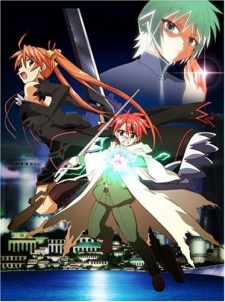 After an
ugly first anime serie
ended with the
staff displacement
, a spin off (Negima!?) and two OVA
quite unnecessary
, the serialization of Negima anime
is going through a second spring
(if not a first) in last two series of OVA, or better OAD. This acronym that stands for
Original Anime DVD
means that
a series is released on DVD bundled with the manga
takonbon.
The experiment
has been so successful
with the first publication of the three Ala Alba's episodes which Kodansha
decided to produce these 4 new ones
. Every three months starting from September (with the number 27) has been and will therefore be possible to find a double edition of the original Japanese tankobon containing the new OAV dvds.
The story
reprises from where ended
in Ala Alba. We are in
manga chapter 183
, Negi finally landed in Wales after the hard training dealt with the other girls under the leadership of Evangeline. Through the door that leads to the Magic World he find an unexpected danger. Fate Averruncus, the mysterious boy belonging to the group of Kanto Magicians dissidents who had already faced during the school trip, meets Negi again in the land of magic. The
technical realization
of these episodes
is well made
, having left almost theatrical aspects of the series of Ala Alba it
goes on with many fights and breathtaking scenery
. Certainly much of the success goes
to the choice to publish the continuation of the series in OAV format
, that allows the use of a small budget but at the same time more
focus on quality
. And we can't forget
its promotion through the bundle with the manga
, which enabled an high income due to
having put together the anime public and manga fans
(a manga series reader will not lose the opportunity to bring home takonbon and DVDs in a single blow).
I just regret
the missed opportunities to exploit Negima making a series of long duration
as Naruto or One Piece, it would have all the requirements. My
only critics
is that in the actual way
Negima is too fragmented
. Anyone has not read the manga
can not succeed in any way to link the series between
, leaving a lot of void impossible to fill.
The next episode
is scheduled for release May 17
along with the number 30 of the manga while
the final chapter
will be out
August 20
with number 31. The break between the second and the third is due to the fact that
in March there will be a Drama CD
boundled with the 28th takonbon. After
the sell of 70,000 copies
(only in Japan) of the first dvd,
Kodansha has announced that will be produced a final movie in 2011
for give an end to this saga of Negima, yet any future plans are still unknown.
You may be interested in...