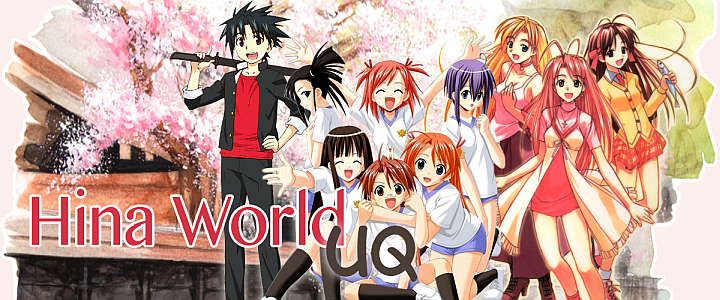 04 June 2010
The new frontier of the Anime broadcastin is the online streaming. Is this the future of animation?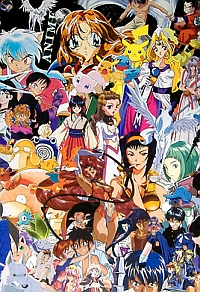 That the market for anime should be renewed to meet the multimedia phenomena of recent years was known to all, but now it seems that finally after a trial period we can make some conclusions. And the investments that seems to have bought new economic achievement certainly must be observed with growning interest. Crunchyroll, a web portal among the pioneers of the genre, has in recent years begun to promote what might be called
a kind of legal streaming fansub
. Agreeing with the major which had the copyrights
they give a regular online transmission of anime series
.
At the base of the portal
is a free service vision of series already equipped with English subtitles
(renamed Freemium) with the presence of banners and advertisements. The episodes are released to the 'free' public
a week after their airing on Japanese channels
. Some series have also subtitles available in different languages.
There are also
several Premium packages
that allow an ad-free vision with high definition video and a one hour delayed compared to the original broadcast. But the main point of interest is a recent Cruncyroll press on which it
was analyzed their growth, both as users catchment and earnings
, and the phenomenon of anime streaming. Crunchyroll reported
an over 40%
compounded quarter on quarter revenue growth for the last five quarters. Q1 2010 revenue experienced
over 250% growth, against the same quarter last year
. With over 5.5 million unique visitors serving 21.8 million video views and over 100 million pageviews in the month of March,
Crunchyroll
is undoubtedly a phenomenon that should not be underestimated. Their model of community based on the classical social networks, where you create an important bond between the user and the portal, is clearly a successful strategy.
"Licensors are leveraging our platform to not only market and promote their brands, but to create an online business. We¹ve figured out how to build audiences and monetize professional content online and welcome the opportunity to work with any content partners, to help grow their internet businesses, in this period of great industry transition
" said Kun Gao,Crunchyroll CEO. Opportunities that seems to have been implemented even by
TV Tokyo which has invested $ 750,000 to buy a small stake
of the portal.
Even in Italy something starts moving, although very uncertain. Last year
The Licensing Machine
, the
Panini Comic
s international brand,
began a streaming preview on their Youtube channel
of
Full Metal Alchemist Brotherhood
episodes. This
year Dynit had follow the trend
with the online preview of
Dance in the Vampire Bound
and the recent revival of cult series such as
Neon Genesis Evangelion, Noein
and
Beck
.
So finally we can see
a concrete response to the crisis of the animation industry
that has previously forced the closure or reorganization of several production studios.
This attempt to break the vicious circle linking the production of any series to its revenues
through home video DVD or the sales of TV rights can be a great help,
giving new lifeblood
to an important market in the world whose quality in recent years was showing little signs of abating.
The world of the web is definitely the main resource to consider
, always seen as an enemy to be fought between piracy and fansub, rather unexpectedly could be the best ally and a rescue vessel to ruionuses market strategies set to exorbitant costs for buying poor products and blind crusades for copyright respect.
You may be interested in...