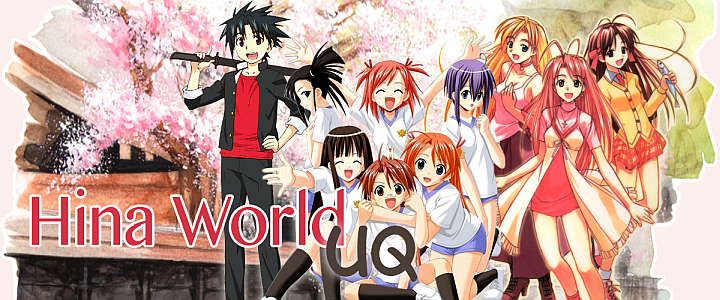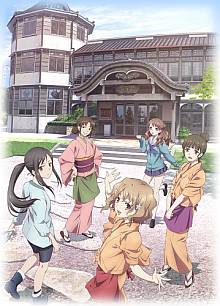 06 May 2011
Like every year in the spring it's time for new anime series in programming. It can be found around the web a series of sites that summarize the plots with new releases, screenshots and dates of broadcast. This time it was inevitable that the eye fell on the new proposal from the PA Works, author of interesting series like
Angel Beats
,
Full Metal Alchemist
,
Kannagi
and
Toradora
, of which
Hanasaku represents the work chosen to celebrate the 10th year birthday of the study
. From a quick read in the plot, the elements founded
gives a strong sense of deja vu
.
The protagonist of the story is Ohana Matsumae a sixteen year old who lives with her mother in Tokyo, a jazz musician who had somewhat a dissolute life. One day her mother suddenly announced that they will be moving from Tokyo and get away from it because of a debt that her boyfriend has dumped upon them. To safeguard the studies of his daughter, the mother decides to send the girl to her grandmother in the north. Reached her destination Ohana discovers that the granny lives in an inn owned by herselves but the life that awaits her is not quite the idyll imagined. In fact the grandmother almost disowns her granddaughter because of bad relations with her daughter and, in order to stay, she obligate Ohana to work as a paid employee of the inn itself. Thus began her new life as an employee of Kissuiso.
The plot and the locations have a number of striking similarities with Love Hina
. In both the main character, albeit of the opposite sex, leaves their hometown to go to a dormitory run by his grandmother. The Kissuiso, as well as Hinata, overlook above the town below and
they're somewhat similar in its structure belonging to the style of the Taisho period, containing within itself an hot spring
.
The happy and carefree atmosphere of Love Hina, however,
leaves room for a situation almost as Cinderella
, where the unfortunate Ohana will be treated badly by almost everyone and forced to endure harassment and humiliation.
On the technical side
stands the care with which they made the backgrounds and places where you play the scenes
, all developed in detail. The CG has certainly helped in the task but almost all of the scenarios are mounted in the classical style. See this anime in high-resolution certainly help you better appreciate this characteristic appearance.
The characters are quite varied
and although meets the usual stereotypes there are certainly elements in remainder of the bets will be really interesting.
The same protagonist
, apart a vision of life a bit too fabulous,
will be a character of some interesting developments
.
We are facing a real clone of Love Hina where characters and situations are quite different, but
who remembers well the climate and environment of the dormitory where Keitaro and friends made us laugh and dream can not feel at
ease in these new locations
. The P.A. Works has bet heavily on this series, we hope that the expectations will not be disappointed in the 26 episodes it contains.
You may be interested in...