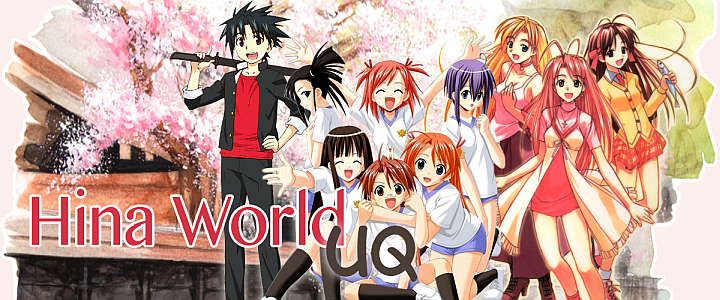 24 January 2011
After 12 years between novel, tv series and manga, the story of Sosuke and Kaname comes to a spectacular ending.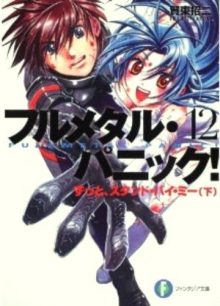 A new year begins for HinaWorld although this Editorial comes with some delay given by many commitments that I have marked on these first weeks. I will try to recover wasted time speaking about one of the most awaited and important news of the past year:
the Full Metal Panic's saga is over
. Only the most avid fans know that Sosuke and Kaname are not born from the 2002 animated series created by Studio Gonzo, but 4 years before when Gatou Shoji, Japanese novelist and writer,
published in 1998 Tatakau Boy Meets Girl
(Fighting boy meets girl). Since that September 12 years have passed and those light novels, while still rather niche,
have gathered an increasing number of followers which allow to produce 22 novels, 3 manga series and 3 animated series
.
Kaname Chidori, the protagonist of the story, is a normal student who attends at Jindai school in Tokyo. One day she meets Sosuke Sagara, a new classmate who turns out to be a bit strange, obsessed with war and military discipline. In reality Sosuke is a young mercenary,who was born and raised among rebel groups in countries perpetually in war. He is an agent from Mithril, a secret military organization that works for maintaining peace in the world. His mission is to protect Kaname who is unconscious to be a "Whispered", a person with special innate knowledge capable to implement unthinkable technologies at the edge of reality. The girl, unaware of holding such a power, thus becomes a target of several terrorist organizations that want to put their hands on so-called Black Technology which belongs to these people.
The saga has dwelt in 22 volumes, 12 focused on the main story and 10 of 'short stories', little comic interludes that were published between main plot novels.
In the summer of 2010 finally the story comes to the ending
with the last volume
Zutto Stand By Me
(Always Stand By Me), surprisingly divided into two parts published respectively in July and August. The fans were so able to enjoy the long awaited grand final.
As well as having been particularly original, the story proposed by Gatou is also very exciting with cliffhangers that leave the reader completely surprised
. During the various volumes is aware of new characters and stories about the past of the characters that complete the picture presented by making it more and more full of ideas and open questions. There are also very dramatic moments that even the toughest audience will hardly hold back tears (someone said Nami?).
The story also manages to be very special because it brings together many genres
from Science Fiction through School Life turning out in Romance, Adventure and even Drama which in some points flows into a Thriller.
Unfortunately, unlike the manga and TV series, reached us in full,
the novels are almost impossible to find except in
Japanese language
. On the web you can find several amateur translations into English.
The first three books are also available from TokyoPop, an American publisher, while the 4th and 5th have been announced for release in February 2011 after a break of two years
.
Gatou Shouji has also announced that
he has not finished to write about FMP
. In fact, while we are all waiting for a new animated series that concludes the story,
the author have scheduled a couple of new books of short stories and also a 'small project', most likely a new OVA
.
Currently you can settle for the manga version, especially
the Sigma series that continues the adventures narrated in the last light novels
, and wait patiently for local amateur translations always hoping that some publisher like TokyoPop bring the series until the end.
You may be interested in...