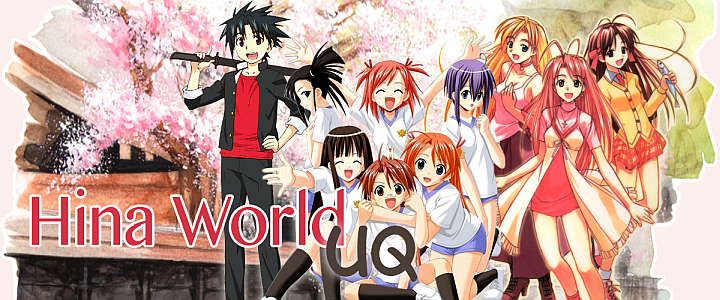 31 March 2018
A great reinterpretation, in metal style, of the Italian Anime songs with a compilation full of guests.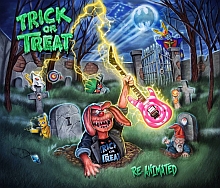 Who is used to watch Anime, both old and new, can not have not at least once encountered the localized version of openings and endings songs. Since the 1980s here in Italy, the localization of television theme songs has been a national trademark and has seen specializing several artists in this kind of production. The advent of commercial television has overwhelmingly opened the fruition of Japanese Anime on our home networks and has given a strong impetus to this
music that has created specific genre and artists
.
From
Cavalieri del Re
through
Cristina D'Avena
and
Giorgio Vanni
,
our adolescence was filled with memories linked to that songs
which, especially for those who currently are 30 or 40 years old, is a real nostalgia.
From this assumption Trick Or Treat, a metal group from Modena who is been active for over ten years, has decided to invest in a bittersweet flavor project between modern and vintage:
the metal reinterpretation of some italian historical Anime songs
.
The frontman,
Alessandro Conti
, and the band are not new to this type of operation because several years ago they publlished a metal version of
Robin Hood
and
David Gnomo
, original by Cristina D'Avena, that had an excellent feedback.
This time the TOT
have done things in bigger way
and thanks to a crowdfunding campaign, the choice to self-produce was taken for separating this work from their main project, they managed to find well beyond the minimum threshold reaching even 240 % of required!
History apart, we come to the disc that, released on February 9 in the Carnival Party at the legendary Vox of Nonantola (where I was present!),
is undoubtedly settled to be one of the best record releases of entire 2018
.
In this kind of "compilation" certainly the most critical point is given by the choice of tracks to be inserted in the disk and the ToT have tried to please everyone. Each of the members proposed songs that
build a tracklist which flies on more than one epoch
passing from
Devilman
up to reach
Beyblade Metal Masters
.
There are great italian classics of the past such
Daitarn 3
,
Jeeg Robot D'Acciaio
and
Jem
up to contemporary achievements such
What's My Destiny Dragonball
,
Diabolik
and
Let It Go
(from the Frozen soundtrack). There is no shortage of songs of high artistic quality such
Il Mistero della Pietra Azzurra
(from
The Secret Of Blue Water
) and
Ken Il Guerriero
(
from Hokuto no Ken
).
On the more technical and musical side I evidence
the quality of the arrangements proposed by top musicians
such Trick Or Treat. The purchase of the Karaoke version was almost obligatory. Each song has been re-proposed in a classic metal key that is never excessively heavy, with the Benedetti and Venturelli guitars towing a very tight rhythm section of Villani and Setti.
The guitars
were used to replace the most different instruments
compared to the original versions, such as the trumpets in
Prince Valiant
or the violins,
adding riffs and phrases almost Progressive that bring beautiful nuances in the various songs
. Instrumental interludes and very melodic solos add that novelty that once again raises the historical pieces
without ever appearing exaggerated or out of place
.
The voice of Alessandro Conti and of the guests who participated in the album (including Giacomo Voli, Roberto Tiranti, Sara Squadrani) gives a final touch of real impact. The choruses of the refrains, which are already an important element in the original versions, acquire a
unique epic being much more driven in pure power metal style
that is trademark of the ToT.
Finally the presence of the other guests (Giorgio Vanni, Danny Metal, Steva, Michele Luppi, Erabu, and many more) makes this compilation of Trick Or Treat really a record to have for all fans of the Italian songs but not only: the Pegasus Fantasy bonus track is an awesome.
Congratulations to the ToT for this extraordinary record in the hope of seeing a Re-Animated Pt. 2 sooner or later!
You may be interested in...