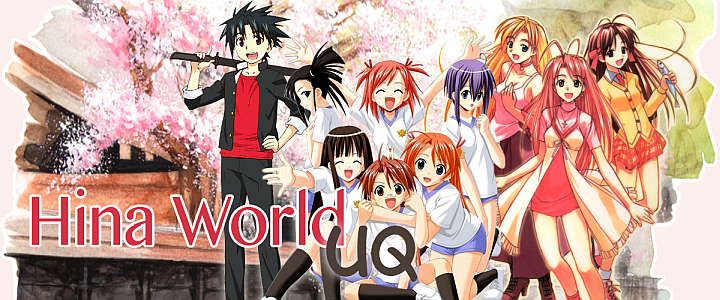 25 December 2011
In perfect timing with Christmas it comes the transposition Anime of Always My Santa, one of the first short stories by Ken Akamatsu.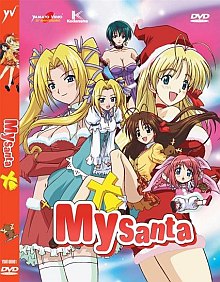 During Christmas I usually listen Winter Wish, a beautiful song by Chihiro Yonekura appeared in Love Hina Winter Special back in 2001. A very evocative song that brings the special atmosphere you can breath between religious celebration and the expectation that Santa will distribute gifts to children. This year, thanks to Yamato Video, Christmas Eve can will be spent watching
another anime taken from a short story by Ken Akamatsu: Always My Santa
.  The story is a classic Christmas novel
with the usual gags of the author
: Santa is a guy who every year is forced to spend Christmas alone because his parents work abroad. His name matches the same of Santa Claus (which also in Japan is appealed as Santa Claus) and was born December 24. Ready to spend the holidays alone in the usual way, Santa meets a girl named Mai who insists that she is Santa Claus herself. So begins this story in a mix of laugh and love in which we will wrap in the wonderful Christmas atmosphere.
The original paper was published as short stories back in 1995 in numbers 5 and 6 of Shonen Magazine before being reissued in a single volume in 1997.
Only 10 years later it was realized the OVA that now has finally arrived in Italy. As with all of its animated serializations (Love Hina, Mahou Sensei Negima) again
Ken Akamatsu has directly managed the production
, co-writing the scripts and making  a second unpublished episode compared to the paper version. In fact, in addition to the transposition of the '95 history,  
this new  '05 version include a second episode
entitled "Merry Christmas Once Again" in which we see going on stage Maimai, the younger sister of Mai , that will cause trouble and misunderstandings!
The creation of the anime is pretty good and you see the
hand of Ken Akamatsu in maintaining fidelity to the original paper without placing too discordant elements
. The extra episode is a piece of cake and looks more like a commercial decision rather than artistic innovation even if the plot is enjoyable, but give more space to fanservice and gags.
The Italian edition is well made with the classic features of the Yamato Video publications. The voice acting is true to the original voice actors and entrusted to experienced and known in the industry that do not fail to give an excellent interpretation of the characters.
Thanks to italian release
I made a small update of My Santa section
where you can retrieve detailed information and pictures about the Italian version.
Finally I wish everyone a Merry Christmas and a happy new year thanks for your visit on HinaWorld site!
You may be interested in...