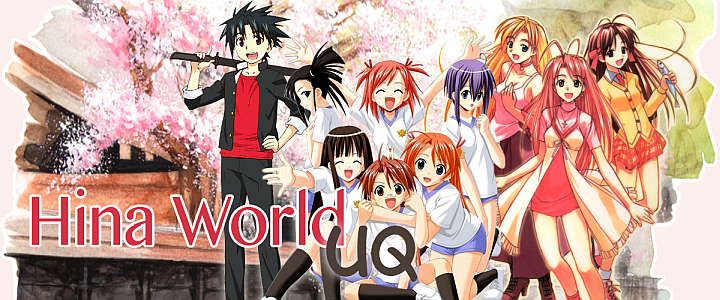 01 January 2010
A new site version now with full implementation of English language!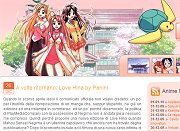 The wait lasted too long, my work and some other activities that I managed on internet have bothered me over my expectations, but
finally the new version of HinaWorld is online
. After four years I have renew the graphics for facing some needs in upgrading and much more ideas waiting to be gradually put into work.
Besides having finally developed a
true multilingual platform
for content accessible to English speaking visitors, the first real change is a return to
an extended news format
like the first version of this site. I'm not going to turn the main HinaWorld section on a blog but I felt the need to put aside that "speedy" way on writing news, certainly useful for the updates, but sometimes I have feared that it gave everyone
a feeling of abandonment
. And I can assure you that it is not so, during these months work continued behind the scenes even if not at the pace I planned. Now you can leave comments
without having to register on the site
(at least for a while if spamming becomes unbearable despite the precautions taken with the scripts). I hope to
receive some feedback
from users with the express purpose of making the portal even better through your comments and suggestions. For this reason I also decided
to delete the old forum
, a nice place for the first few people who crowded the community, but now being unused. You will find it active for some time at
http://forum.hinaworld.net
before it will be permanently retired.
In the Anime sections you can find
some small updates
as the
latest cover of Negima
,
the Italian covers of the new Love Hina edition
by Panini Comics,
the English version of Full Metal Panic site
(which actually have few page that I still working on but they will be ready soon) and
the covers of the last  Chrno Crusade DVDs
from Yamato Video. In the near future (and this time I will make it, although I realize that I'm not so credible after the continuous postponements!) I have the firm intention to complete the Negima section which is remained uncompleted for too long.
Section ScansDB was definitely renewed, but it's only for Italian speaking people, if some of you can be interested for study or somewhat, please have fun with my scanlations.
I know that the english pages have still a lot of work to do and I wish to complete them as soon as possible, until then please help me reporting any malfunctions of the section that can be slip out during the testing.
That's all folks, have an Happy New Year with HinaWorld Community v. 6!
You may be interested in...