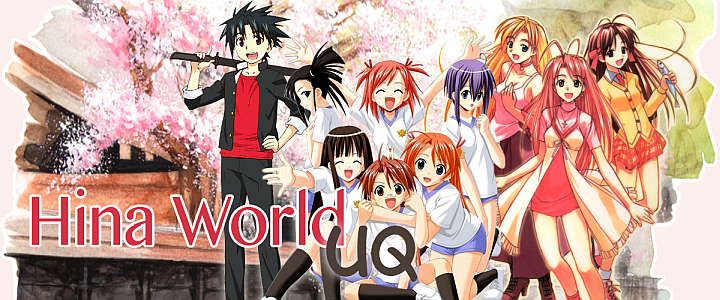 18 May 2012
The born of Panini Digits opens in Italy the era of digital manga and comics.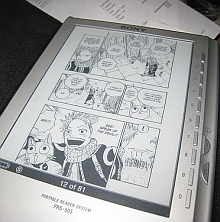 Who had foretold, who felt in the air for some time and who said that never would have happened but then, the market for manga has "bent" to new technologies and is now accessible in digital format.
The birth of Panini Digits
, that just Tuesday with an announcement on the official website of the parent company has opened,
marks a milestone in the history of our country
, always averse to the phenomenon of e-books while in recent years have increasingly attract to this new form of reading.
As we Italians always arrive late, Americans and Japanese have begun years ago taking advantage of these products digitally,
and some went even further with proposed alternatives really interesting
. It 's the case of our beloved Ken Akamatsu and his J-Comi portal from which you can download and enjoy free works available to the authors and of which he himself give available as a promotion the first volume of Love Hina.
We can say "better late than never" and roll the novelty
proposed by Panini in the hope that soon will be published a large chunk of his catalog
. At first glance you may notice on the books
quite popular prices ranging from 0.79€ to 1.59€
but they aren't manga titles yet (currently only available comics and italian works) that should fall roughly in that price range.
The benefits were well known
: immediate usability, prices reduced by 60-70% compared to paper (and in times of crisis is not an underestimate), ability to transport them and read them just about anywhere with a tablet, a cell phone, an ebook reader or a PC.
For me
the charm of the paper is still important
. The technology can never match the feeling of browsing a manga, the smell of printed paper and the glance of our pamphlets all stacked in the racks to create kaleidoscopes of color between our rooms. The fact remains that could be
a considerable comfort they can read your favorite manga on mobile phone while on a trip
, or at the stadium or concert event on hold, without "taking risks" to the paper version capable of all kinds alterations.
The economic crisis then led to a reduction in costs and a drastic cut of what is considered not essential
. The publishing industry from this point of view is not a service of primary importance (you can live without reading, or better, you can still enjoy free readings without having to spend money on comics, books or newspapers)
but a reduced price of 1/5 compared to the paper version can still help you follow our passions without causing undue economic harm
to the publishers in this rough sea which in recent years are struggling to stay afloat.
This minimizes everything for the umpteenth time to a number of personal factors on which everyone will have to make their own assessments without there being a right or wrong. The promotional potential of e-books are inexhaustible, and the purpose of reducing cost and space savings (in this case, physical) are unmatched. The network of the Internet and the technology related to it has evolved to such an extent as to allow almost anyone to be achieved by digital material at low cost.
The charm of the paper remains unquestioned but the technology and especially our wallet require attentions, posterity will judge.
You may be interested in...