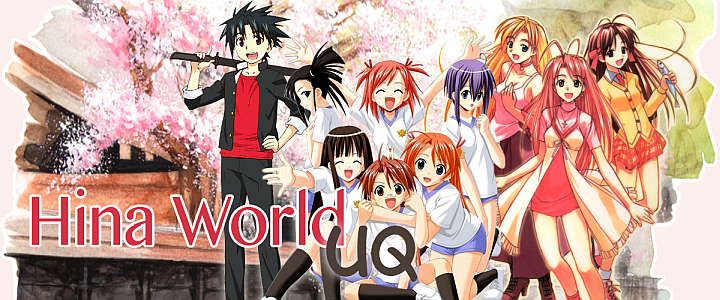 29 February 2012
Ken Akamatsu announces the end of adventures of child mage lasting almost a decade that will end with the 38th takobon.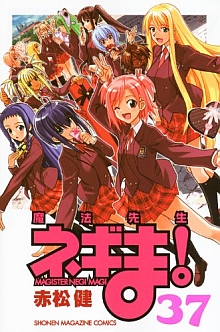 It was back in December of 2002, ten years ago, when it was announced the new work by Ken Akamatsu, who had introduced me to the world of manga and push through the unforgettable Love Hina. This was the story of a young wizard of ten years was sent to teach English in a Japanese school.
Just in the boom years of Harry Potter
the comparison was inevitable, but immediately when was published 23th February 2003 the first chapter was clear to everyone that
what we had in front was a very mainstream manga and could complement the masterpieces
raging for decades now even our markets. By myself I started the translation of the first chapters on the old site HinaWorld and then first official version of hinaworld.it domain was created precisely
to allow easy reading of this masterpiece
that was slowly gaining ground with a number of Italian readers. I concluded my work with 56 chapters translated before the first Italian editor started the serialization.
After nine years the author Akamatsu
has announced that the publication of 355° chapter on 15 ° number of Shonen Magazine out in March 14 will be the last stand
.
The news has hit the world and already fans split out rumors and comments regarding the conclusion of the manga and about what could occupy Akamatsu sensei in the years to come. The items that run are really multiple: who says that
his wife Kanon has called for an end
to the series to spend more time with her husband and who, after some questions about Negima through his Twitter account, it is certain that
the end depends upon the expiry of the publishing contract with Kodansha
. The recent opening of its portal J-comi, where you can read some manga and doujinshi in free ebook format and in different languages that the authors have decided to make available (and among them there is also Love Hina), has contributed voices that want sensei
to get involved with a new type of market
.
In fact we will never know and we will have to settle for as Akamatsu has intention to conclude the chapter 355 with any additional epilogues last takonbon that at this point should be 38. The author in his numerous post
has ensured that the final will be good made and will not leave anything open or outstanding
, but for those who have reached the last chapter published (352 while 353 comes out today) says it is not possible.
The only thought we can do after nine years of publishing is that an author may have enough to deal with the same characters and sometimes
very long sagas can also tire the public and become repetitive and redundant
. We not lack of example. It's also true that Negima have all the credentials
to go on almost indefinitely, and its possibilities were limitless
. I like to think that certainly in the future the same Akamatsu might realize some short stories about the many characters brought to court and then who knows, Negi can return in a "Shippuden" series with grown up characters ready for new adventures.
Certainly,
the mangaka has given us another 10 years of great work
, and he himself has become almost a guarantee for those who loves this kind of shonen. I will wait anxiously to see what will going to develop in the near future, certain that, at this site dedicated to him and his works, there will soon be room for a new section dedicated to new stories and new adventures.
You may be interested in...