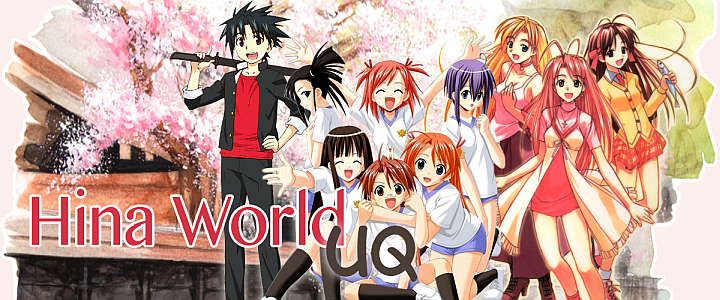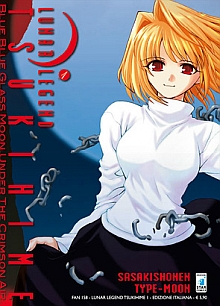 24 September 2012
Just in time to return to Italy from some weeks in Tokyo and I pick up another disappointment for the delay of some series (a bit to be expected since the August holidays) but I find on the shelf
a novelty that I had missed the lists: Shingetsutan Tsukihime
. My relationship with this title dates back to 2003, when on the advice of some friends I followed the Anime version. Then I was even close to make an Italian adaptation for dubbing but then there was no progression and the story fall into oblivion. Until now, thanks to Star Comics which had the merit to publish
an old title, not world famous but certainly interesting
. The protagonist of the story is Shiko Tono, a boy who, following a mysterious accident, discovers he has a special power. In fact, he sees everywhere black lines around objects and people. Cutting these lines with a knife he can destroy anything or kill the target without the slightest effort. One day a stranger gave him a pair of glasses through which, when worn, the boy will stop seeing cursed lines. Eight years later, returning to the house of his relatives from which it was removed for treatment following the accident, Shiki discovers that it is not the only person to have particular characteristics and makes the acquaintance of Arcueid, a young woman, that the same Shiki killed.
The history has dark shades and vampires sides very marked and there are scenes almost near splatter
. There are also quite interesting characters that will inevitably evolve and change during the course of the whole affair as a young Arcueid or Ciel.
While the anime has only 12 episodes, the manga is over 10 volumes in which the author was able to develop every aspect of the story
. In reality there is to point out that the first version of Tsukihime comes from a Visual Novel, a video game that is a cross between a game and a novel being conveyed by dialogue and images anime style that develop the plot.
The Star Comics offers us a version just for Comics Store which have the standard price of 5.90€ per volume and the size 13 x 18 cm instead of the usual 11.5 x 17.5 cm. We have color book jacket while inside the pages are only in black and white. Onomatopoeia are translated and redesigned, even good dialogue with fairly faithful adaptation of the original complete the picture. We can wish on inside colored pages, but it's definitely a good edition on every aspects.
Given the cost of course
I suggest reading only to enthusiasts people in genre mystical orientation, fantasy, horror, splatter and vampire or at least those who know how to be able to approach that without any difficulty
. Who is it for something quieter the advice is to keeping themselves away looking for other kinds of reading. Unfortunately, the animated series has never been imported to Italy but those who want to integrate reading with his vision can retrieve it at least in fansub or english dub. Made by Geneon Entertainment and J.C. Staff is also the well-made albeit with a reduced length, which truncates any further development of the story that goes beyond the main events.
You may be interested in...