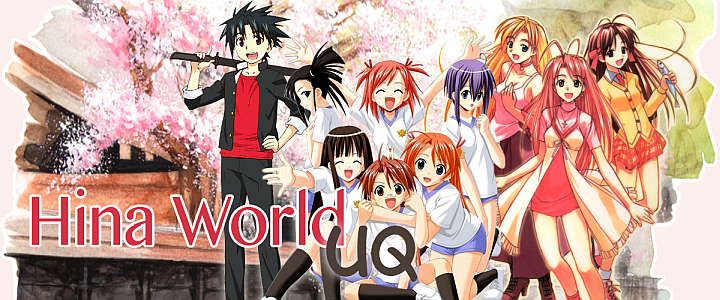 Back to Media
Love Hina 0->14 CDROM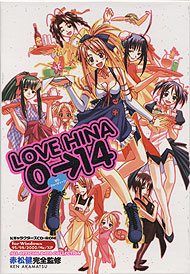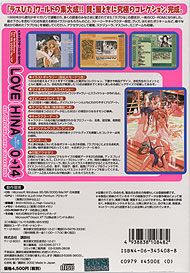 Release: 15/03/2003
Initial Release Limited Edition Bonus: Wrist Strap
Contents
Illustration Gallery - 100 high quality images with outline sketches, Akamatsu-san's comments, and about 10 super quality images.
Episode Guide
Love Hina Dictionary (800 definitions used in Love Hina)
Character Data
Original Goods Collection (gallery of things to buy buy buy!)
Extras (collection of the little images of the author at the beginning of each manga volume as well as two chapters of a manga with sketches)
Desktop Accessory - 20 1280x1024 BMP images for desktop, as well as little mascot Love Hina characters that hang around your desktop like virtual pets.