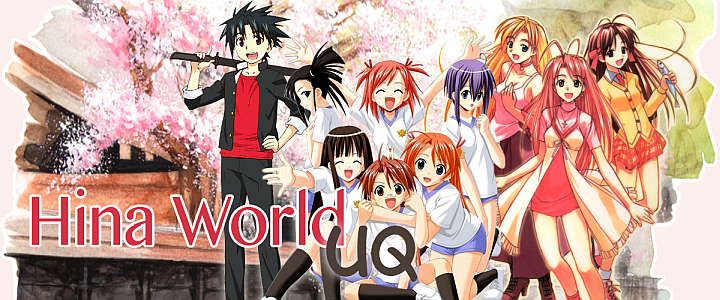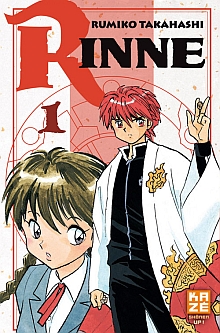 28 June 2012
While I'm waiting for a new manga title in 2012 that may raise some expectation, when in recent times I select new readings to propose on this blog my eyes fell on a classic series that is in a certain sense "guaranteed". Rumiko Takahashi is not really my favorite author of all time although some of his titles (Maison Ikkoku upon all) are works
that have shaped the history of Japanese manga
and this can not be denied. On the other hand what I have always regarded as his main weakness is
the lack of convincing final in all her stories
, except for the aforementioned Maison Ikkoku. I then met with curiosity in October 2010 directly from Star Comics conference in Lucca the announcement of the publication in the year following of Rinne, her new work. The subjects of Takahashi have always been thick with good stories and compelling characters, so I was curious to see what would have been able to do
after Inuyasha which ended well after 558 chapters, a goal that few mangaka are able to succed
.
Rinne Rokudo is a guy who works as a Shinigami (God of death), dealing with helping earthbound spirits to be reincarnated. Sakura Mamiya, his classmate, is able to see spirits, a new ability gained when she was child and disappeared few days while she was in the mountains with her grandmother. Having proved the powers at each other they begin to become friends and Mamiya help Rokudo in his task to save the ghosts in trouble before they turn into evil spirits. There will of course the progress of their relationship into something deeper.
The story is an excellent summary of the style of Takahashi
containing the elements that made her other famous stories. Unlike Inuyasha, who had a main plot to make the glue between the events,
here we return to the style of Ranma
, Maison Ikkoku and Rumic World where daylife pattern help people to mature the relationship between themselves.
The stretch of Takahashi resembles one of the last half of the series of Inuyasha:
great attention to detail and design of the characters always very crisp and refined
. In contrast
backgrounds that lack of care and in a bunch of vignettes appear to be absent
, now recurring feature in the last work of manga artist who seems to prefer a higher concentration of dialogues and characters rather than locations. Choosing respectable, but that does not meet my personal taste that prefers a detail also on the background.
The story takes attention high, although not as other titles,
considering the initial complications for understanding the rules of the world of the shinigami. After putting all the pieces in place we will focus much more on the progress of the relationship between the characters, new arrivals and the antagonists that makes things harder for the poor Rinne.
Fans of Takahashi's will not miss this new story that leave you absolutely agreed and consistent with previous work. For those who want to approach for the first time to this mangaka the suggestion is to start from some previous work that perhaps has more to tell on the strengths of this extraordinary author.
You may be interested in...