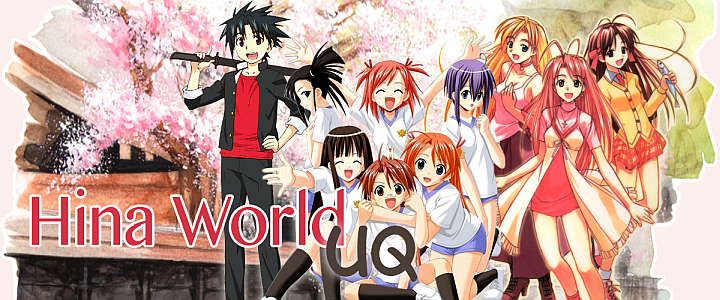 02 November 2010
A tour in the most important Italian Comicon in the new location in the streets of the city.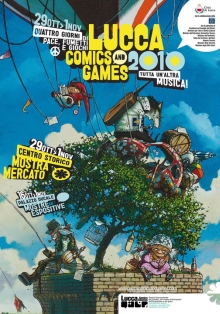 Becoming
one of the most important comics exhibition in Italy
, the Lucca Comics has been for years
a must for any fan of manga and Japan
. I'm not used to participate every year but thanks to the dinner that was held Sunday evening in the company of writer Terry Brooks (organized by site TerryBrooks.it of which I'm one of the Webmaster since some years ago), I have the opportunity to ride the usual routine of exhibitors and stalls.
The decision
to place the exhibition through the streets of the old city of Lucca has definitely give a very artistic touch and suggestive mood
. Unfortunately the crowding the narrow streets turns out to be one of the most unpleasant consequences, especially for those who do not like tight places rich of people. But yet
apart from a few moments of blockage you can move with a little patience
. The weather certainly has not helped, at least on Sunday, where a steady rain featured throughout the day.
The inconveniences are classic and obvious: crowds throng the halls caused by people who sought refuge from the rain
.
Inside the facilities for exhibitors
you can really find any sorts of gadgets and the great breadth of material
also allows you to recover arrears or rare books though not always at low prices. I see also some keyring with characters of the recent and not very well known anime
Sora wo Kakeru Shojo
from SunRise that I fansubbed last year with Neo-Tokyo Anime.
In the stand of big publishers I find the usual skills:
attention paid to the latest published and a wealth of volumes to be purchased to fill the gaps of our libraries. As usual
I suggest to visit them in the early day of exhibition to avoid the exhaustion of stocks
.
I must notice in disappointment how one of the advantages of the first editions of Lucca Comics gradually failed
. Like the
so called "fair discount"
, now made by a handful of publishers and nearly disappeared from the stalls. This has resulted in zero purchases by myself because a lot of things were simply not convenient. Everyday any good comic shop allows you to create boxes to hold the publications as they come out. On reaching a certain amount there is a discount (usually 10%).
If this discount is no longer applied during fair
, except for some promotional figure,
it's not cheaper to make a purchase
.
The same can be said for the home video market. I especially noted DVD Box sold at € 49.99 exactly one year after their first publication where I managed to get them at an online shop in the same period to € 41.99.
In continuation of my tour there was an opportunity to attend the conference of Italian publisher Star Comics, with announcements of new titles. Also this year I have not seen my particular interest in new titles from all publishers. Obviously anyone has his own tastes but I wonder if we will never see published Pastel and Suzuka in Italy, just for making two examples.
A special mention goes to the area of Piazza Napoleone dedicated to self-produced and emerging artists
. They were piled in a small pavilion with free entry without the need to show the classic card and bracelet.
Among them I found very interesting work and it's nice to see that there are a multitude of talented artists who unfortunately submerged
because they not find the space which deserve. I will just refer you to the Italian Fanzine
Gattai
, composed of four aspiring mangaka that contains the serialization of some of their work. By excellent drawings and stories are certainly interesting to be bought and read.
In the end
I must mention the dinner with Terry Brooks
, one of the greatest contemporary fantasy writer. I can't speak objectively about his works so I will only describe his personality: very reserved, but extremely warm and friendly. He came to each table to greet every person, starting conversations and signing with patience every book or article that was be placed in front of him with a very rare availability.
Who has never read a Terry's book could start today
, a light fantasy, but not without originality,
very close in some ways the stories that we enjoy in the manga
.
In conclusion I do not know if I will come back soon to the Lucca Comics but certainly anyone who decides to participate in this event will not fail to return home satisfied.
You may be interested in...